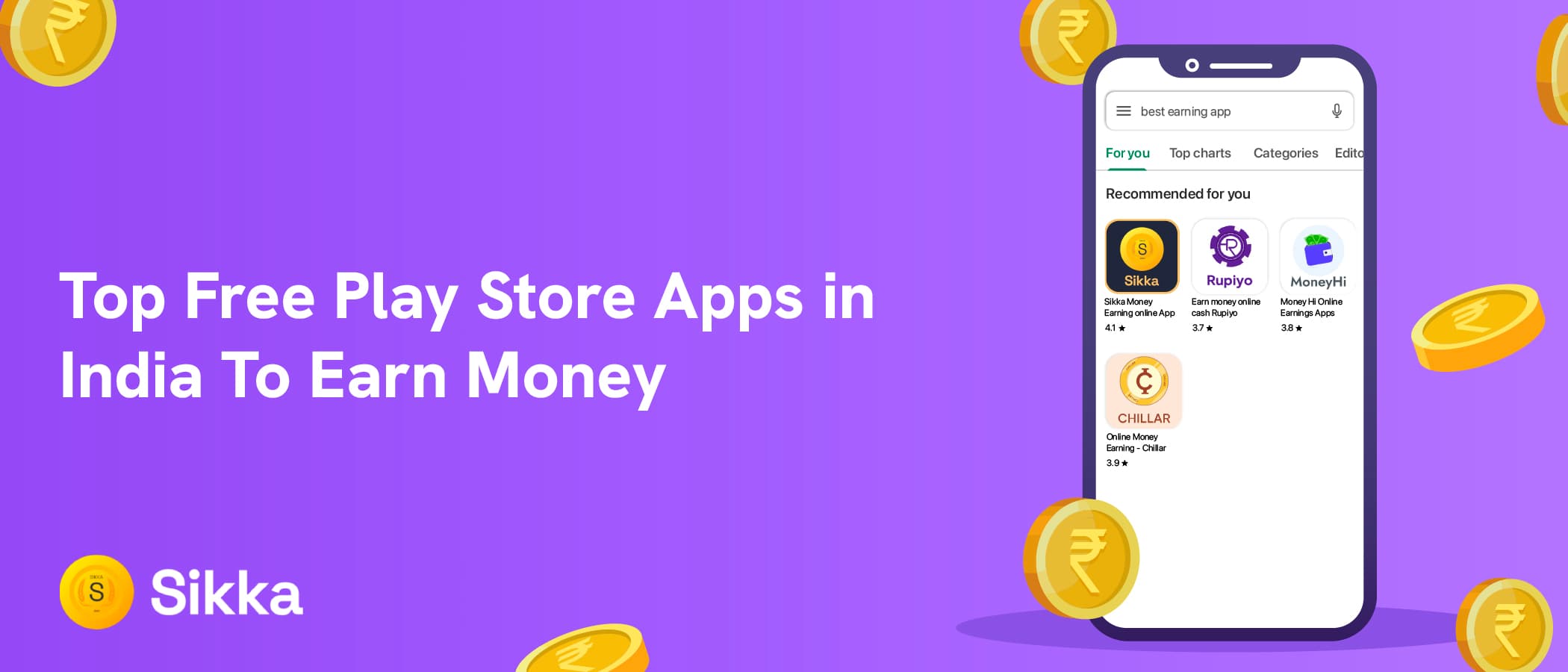 Top Free Play Store Apps in India To Earn Money
Sabqat Ruba
Published on May 9, 2023
The current era is witnessing more ways than one to earn money. Maybe not as high-paying as getting a job or running a business, but earning money through apps has definitely become a thing of the present and future. Mobile apps have rather paved the way for most people to make money from the comfort of their homes, and in essence, such apps have proven to be excellent sources of additional income.
Many asked if these apps were true to their word. Indeed, there are plenty of them in the Play Store and App Store - apps that pay real money to their users, given they attain specific requisites. So, what are the different ways apps help you earn money?
Cashbacks: There are apps in the market that provide cashback and cashback vouchers when you shop from the app.
Virtual coins: Many e-commerce apps reward users with virtual coins that can be redeemed as an alternative to money.
Surveys: Some apps pay you to participate in a survey and answer a few questions, in exchange for monetary rewards.
Refer and earn: This is a popular way to make some side money in India. Refer and earn apps require you to refer the app to friends and family and get money in return.
Other incentivized activities: Apps that use this method require you to complete a list of tasks, such as downloading other apps, playing games, watching videos, etc., in exchange for real money.
There are a lot more methods that apps employ to help users earn money. Below is a list of some of India's best money-making apps that incentivize its users.
Google Opinion Rewards
Who would have thought that they could get paid to share their opinion? Google Opinion Rewards does exactly that. All you have to do is answer a few questions about yourself after signing in on the app. The app sends you public interest surveys to participate in, and in exchange, you get credit for each response you submit.
Dream11
Considering the popularity of Cricket in India, Dream11 became a superhit app within no time. It is one of the best refer and earn apps, where you can earn money by referring the app to other people. Another way you can make money on Dream11 is by creating a virtual team of real-life players. You win a cash prize based on the performance of the players in live matches worldwide.
Loco
Another among the popular earning apps in India, Loco requires you to participate in competitive quizzes. The good part? You can take quizzes in multiple languages, such as Hindi, English, Marathi, Bengali, etc., which means anybody can take a quiz. However, the challenge is that the quizzes are timed, and you can only attempt them a limited number of times in a day. Nonetheless, there are still chances of earning a fair amount of money daily.
mCent
With the mCent app, users can get cash rewards by referring the app to others. You can even get other rewards by visiting affiliate links, downloading other mobile apps, watching videos, and performing other tasks. Free mobile recharges and data packs are other deals you get on this popular money earning app.
Roz Dhan
Earning money online has become a breeze with Roz Dhan, where you have a lot of ways to gain rewards - install an app, invite friends, play games, participate in contests and surveys, solve puzzles, and many more tasks. Another exciting thing about this app is that it pays you real money for walking. Burn calories to earn; isn't that easy? The rewards you make can be credited to your Paytm wallet.
Many more apps in the market, including MooCash, CashBuddy, TaskBucks, Meesho, and Sikka Pro, have opened myriad ways for earning money online.
What is Sikka Pro?
With more than 1 million downloads, Sikka Pro is a popular Indian app that rewards users on various bases. You can earn money by referring the app to other people through its refer and earn program. Moreover, Sikka Pro lets you gain rewards by playing games and performing other activities on the app. And the best part is that you can redeem the rewards directly into your wallet or account.
With all these money-earning apps on the rise, it's the right time to try your hand at one of them!
Similar Blogs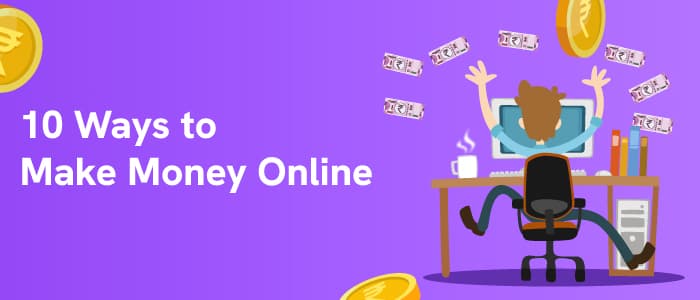 Jun 2023
Technological advancements and the internet have permeated every aspect of our lives. From shopping and job hunting to earning money, the Internet has become a ubiquitous tool for financial freedom and has provided many alternate sources of earning.